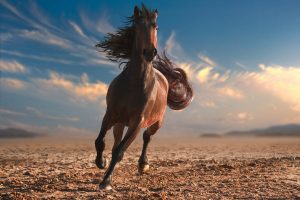 Blue Equine Elite Fitness & Rehabilitation Center is an equine fitness and rehabilitation center in Pass Christian, Mississippi. We strive to deliver services using the latest, most effective technology and treatment methods for physical fitness, injury prevention, and rehabilitation to help our equine athletes achieve optimal performance. We value passion and excellence and aim to provide the most innovative services in our field. We know how important the owners, veterinarians, trainers, and farriers are to a horse's success and health, so we work closely with each horse's team to ensure the best outcome possible. We are proud to be a place you can trust with your horse's care, and we will always provide the highest level of care to our patients.
Blue Equine Elite Fitness & Rehabilitation Center is constantly researching the latest methods of treatment and technological innovations so that you always receive the latest and greatest our field has to offer. We know what it takes to compete at the professional level, and we are passionate about helping you get there, too.
If you are looking to improve your horse's performance through fitness, nutrition, and rehabilitation, we are here to help you achieve a leg up on the competition. Contact us today!