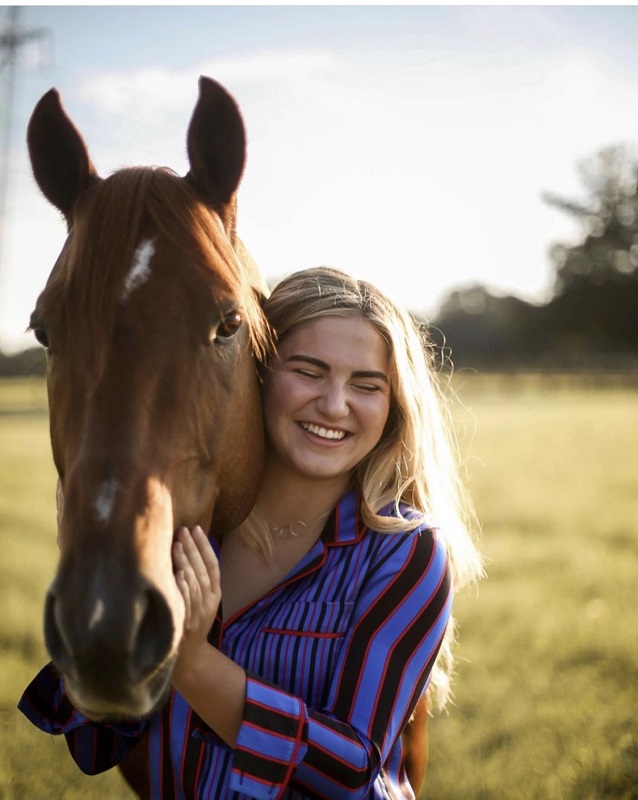 Our story here, at Blue Equine LLC, Fitness and Rehabilitation Center, starts with our daughter Elle, an aspiring young athlete, and her love for horses. At just five years old, Elle first began riding horses. From that moment on, not only did her passion and love for the sport grow, but her love for horses grew as well. Our purchase of the 200-acre plot of land, where Blue Equine LLC now resides, was, at the outset, envisioned to be a beautiful equine property that would allow our daughter, Elle, to train, nurture, and shelter her equine athletes. As you can imagine, developing this majority wooded 200 acres proved to be no easy feat: creating barns, pastures, storage facilities, outdoor arenas, and a living area was a huge undertaking and took far longer than expected.
Due to an unexpected, traumatic, and impactful event, this vision of a small-scale, personal equine property transformed. One of our champion barrel racing horses suffered an injury that, for many horses, would be considered career-ending. The veterinarian advised us that equine therapy would be the only chance of rehabilitation for our horse, however, residing in Louisiana, we realized that this type of therapy was not offered anywhere on the Gulfcoast. Wanting only the best quality of life and safe recovery for our injured equine athlete, we spared no expense. It became obvious that the Gulfcoast desperately needed a facility that could provide boarding, training, rehabilitation services, and more, to tackle this problem. With the purchase of professional training equipment, we decided to share this extraordinary initiative, experience, and results with our community. With this goal in mind, we decided to expand our property with the addition of 300 acres of land, riding trails, art installations; we are currently breaking ground on a 275' by 150' covered arena and attached therapy center with a 30-stall barn.
Since the genesis of Blue Equine LLC, our partnership with Debbie Martin has been and continues to be integral to the success of this endeavor. Debbie has procured a lifetime of experience with horses and has developed professional relationships with some of the best in the business. We are constantly adding carefully chosen and well-trained staff to our team. We take pride in delivering the best service to you and your equine athlete and hope to provide an experience like none other available in the southeast. We look forward to welcoming you to our facility. Our mission, here at Blue Equine LLC, is to share 'our family treatment' to your equestrian athlete(s) through our dedication to providing you with an unparalleled and individualized board, care, training, and/or rehabilitation service experience.